Hi, do you enjoy clowning around and making kids laugh?  I am always looking for people who would like to explore Clowning as an occupation.  Don't hesitate.  "Your beliefs determine your actions and your actions determine your results, but first you have to believe."  Mark Victor Hansen




Click these buttons to see my party packages

This page was last updated on: 3/6/2017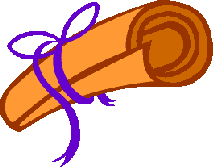 Dottie the Clown

Tel: (408) 365-0136

email: dottietheclown@

sbcglobal.net

Dottie's Entertainment Package: $195 for 1.5 hours

May charge more for large parties.

Package #1: Puppet Show, Magic and Animal Balloons

Package #2: Face Painting

Background music and Fingernail Painting: $25 each

Click the PayPal button below, and enter the dollar amount for services.

Click here to view some "Thank You" notes that I have received.
See you at the party!!!!